Setting Goals and Creating Healthy Habits for Kids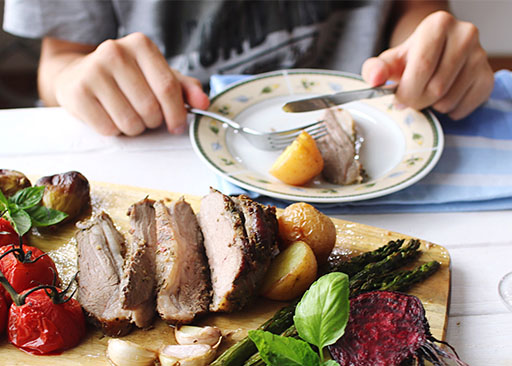 Children today are overloaded with activities—from after-school classes, sports, and enrichment programs to media consumption. While there is nothing wrong with being active, it's also essential for children to have time for rest and relaxation.
Creating healthy habits and implementing systems can help children form good habits that support their health and development and allow them to enjoy a balanced lifestyle. Children who develop a daily routine at a young age are more likely to continue the habit into adulthood. And setting goals can be an effective way to stay on track toward forming healthy habits. Let's discuss how you can create healthy habits for your child by making them fun and engaging and by providing resources for both parents and kids.
Steps to Create Healthy Habits
Creating healthy habits for kids can feel overwhelming, but it doesn't have to be. By following these steps, you can instill essential habits that will lead to a lifetime of good health. Start by teaching your child the importance of goal-setting and be a role model by leading by example. Share foods at mealtime, stay active, drink plenty of water, and ensure you get enough sleep at a consistent bedtime.
Another thing to consider is that ingraining habits takes time and effort, but it's worth it in the end. Don't be disheartened if the habits take a while to stick, but persevere, and you will find it pays off. Starting healthy habits at a young age can lead to lifelong health.
Making Healthy Habits Fun and Engaging
As parents, it's essential to instill habits in children from an early age. But how can we make them fun and engaging? Start by adding colorful and tasty fruits and vegetables to their healthy meals, and encourage them to drink water because water is more nourishing than high-calorie sugary soda drinks.
At the same time, teaching kids to identify and express their feelings and use coping techniques is necessary. Daily rest is crucial for children's energy, mood, and memory retention. The emphasis here is on the fun involved in creating and practicing healthy habits. Starting these life habits from an early age lays the foundation for a better lifestyle and future.
Strategies to Make Healthy Habits Stick
Developing habits in children is essential for their physical and mental health. Fostering resilience by encouraging a positive mindset is critical to make healthy habits stick. Acknowledge and manage your child's emotions using coping skills and teach them self-esteem and uniqueness.
This way, they can better adapt to unexpected situations and overcome challenges. Create achievable and realistic goals to instill a sense of accomplishment, enhancing motivation and willpower. Remember, developing habits is a gradual process. Hence, it's okay if children make mistakes or fail. Celebrate their successes along the way.
Resources for Kids
It is essential to encourage kids to adopt healthy habits and develop a routine of healthy eating, physical activity, and proper sleep. Parents can act as role models by eating a healthy snack and colored foods, staying active, and getting enough sleep. Children aged 5-12 are more receptive to learning and getting familiar with habits, so starting early is vital.
Parents can help their children by participating in family fitness activities and meal planning together. It can be challenging to make children maintain habits. It takes time and effort, but the results are worth it.
Resources for Parents
As a parent, you play a crucial role in building healthy habits and setting goals for your kids. You have the potential to influence their behavior towards eating and physical activities. Encouraging participation in meal planning and family physical activities is a great way to promote positive habits.
By involving your kids in the kitchen and making important meal choices, you can teach them the importance of a healthy lifestyle. You can also make a game out of routines that make it fun for kids. It is essential to teach your kids to brush their teeth and wash their hands regularly to ensure good hygiene. As a parent, many resources are available to help you set goals and create healthy habits for your kids. By working together, you can provide your kids with a healthy and active lifestyle they'll carry into adulthood.
Tips for Parents
As parents, it's important to instill healthy habits in our children early on. Creating routines and making healthy habits fun can help kids develop positive habits that will stick with them. Here are some tips for parents:
Make it fun with games and silly songs. Encourage kids to participate in activities that promote physical activity, like dancing or going on family walks.
Involve the whole family in setting goals and choosing family meals, such as eating a balanced diet of fruits and veggies or drinking more water. By working together, everyone can hold each other accountable and celebrate small victories.
Focus on five healthy habits for kids: eat a balanced breakfast, get enough nutrition, less time in front of a screen, stay active, and practice good hygiene.
Lead by example. Children are more likely to adopt healthy habits if their parents practice them too. Ensure you set a good example by eating healthy, getting enough sleep, and staying active.
Many resources are available to parents looking to create healthy habits for their children. From online articles about the nutritional value and blogs to local support groups, there is no shortage of information to help parents lead their children toward a healthy lifestyle.
Regular Health Checkups:
Setting goals and creating healthy habits for kids is crucial to their overall well-being, intellectual health, and physical health. Regular health checkups are essential for kids to maintain their health and prevent illnesses from happening. These checkups can help detect any underlying health issues that could have been missed otherwise.
In addition to regular medical checkups, visiting the dentist is essential for maintaining teeth in kids. Good dental hygiene should be instilled early, including brushing and flossing techniques. Simple things like drinking water instead of sugary drinks can also help promote healthy teeth and gums.
BioScan can help with health checkups in a few ways. First, it can provide an overview of a child's health status. The information can be used to identify any potential health problems. Second, BioScan can help track the progress of a child's physical development and is used to ensure that kids are growing and developing. Finally, BioScan can help assess the risk for certain conditions.
Conclusion
In the end, it's all about creating healthy habits for children. It starts with setting good examples and teaching them to make choices. Parents are children's first teachers, and they significantly impact their health and well-being. The guidelines above will help you plan activities and create good eating habits for your kids.