Interactions And Patient Engagement In Healthcare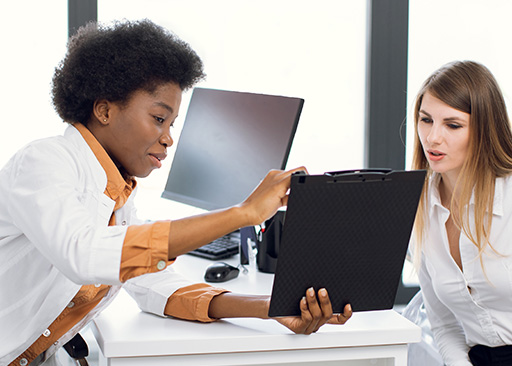 The healthcare industry is a multifaceted medical service group that provides care, drugs, and equipment for various procedures. Patient engagement in healthcare plays a critical role in the health and survival of those who utilize your services.
People often think of healthcare when focused on these attributes, but much more is involved. When people think of healthcare, they usually focus on these attributes, but much more is involved. Various nurses, physicians, and other practitioners participate in this network to help them recover from multiple illnesses and injuries. Many people overlook the interactions with patients when providing the best care.
Various Healthcare Sectors
To understand the benefits of patient engagement in healthcare, we must first begin with how this all originates. Healthcare also involves professionals that are part of the administrative process.
Amidst all this, you would include the patient's health insurance, local governance, the technology used in health care, and the pharmaceutical companies that provide medications. The personal interactions that healthcare providers when engaging patients represent perhaps the most salient part of this system.
What Is Patient Engagement In Healthcare?
Patient engagement is defined as how patients interact with those providing care. The same is true when viewed from a medical professional's perspective. Their interaction is what will enable them to deduce what is wrong with them. Combined with the testing done and the SPIKES protocol, this, this personal relationship that many develop together can offer a solution to the problem.
As doctors examine their patient's symptoms, illnesses, and options, they will interact personally with these individuals. It is a partnership between the physicians, the patients, and their families, comprising the totality of patient engagement strategies.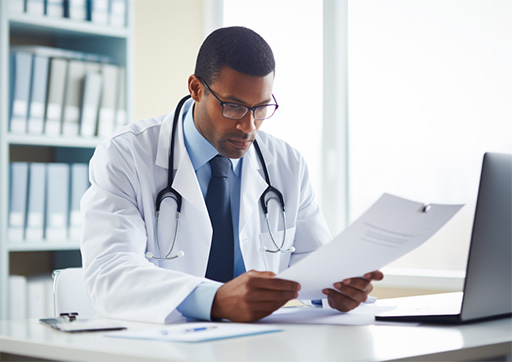 Why Is It So Important?
In general, engaged patients who believe they are not just a number within the healthcare organization often do better than those who feel ignored. When someone suffers from an illness or a debilitating injury, they need to think that the person caring for them is empathetic toward their pain.
Although not all doctors have the same bedside manner, they can at least try to acknowledge care decisions. However, the system is quickly becoming saturated with more sick people than some hospitals handle, making it difficult for healthcare professionals to focus on individuals. If they can convey some sense of compassion, it will likely lead to better health outcomes.
How Does Patient Engagement Impact Healthcare?
If you look beyond the physician-patient relationship that may develop, there is also the entirety of the healthcare system. When doctors can help more individuals, it benefits the entire health care system. It can also be represented as a better quality of healthcare. When people feel comfortable at a hospital, they will likely want to return if they ever have another issue.
They will remember the kind words of the doctor or nurse who cared for them in that facility. Therefore, it is beneficial for every healthcare professional to engage in some form of patient engagement as it will also lead to more success for the healthcare system.
What Patient Engagement Is Not
Patient engagement is often confused with other activities doctors and nurses go through when interacting with patients under their care. One perspective is that they are there to obtain health information, assess problems, and develop solutions that work. Part of that process involves the responses that the patients will provide.
By providing accurate information about their own health, activities, and the incident that led to them being at the hospital, the healthcare professionals can offer much better options. The other way that patient engagement is interpreted is through their recommendations for their patients. They can educate them on their condition, encourage healthier or safer activities, and motivate them not to repeat specific actions that brought them to the hospital.
In general, patients' health literacy has been steadily rising as more people have access to smartphones and other devices that can be used to search for medical information. Shortening patient education time will help ensure better communication between doctors, nurses, specialists, pharmacists, and dietitians.
However, this is still not representative of what genuine patient engagement means. Even if it is done correctly, there is always some unmet connection between the patient and medical professional at a personal level.
---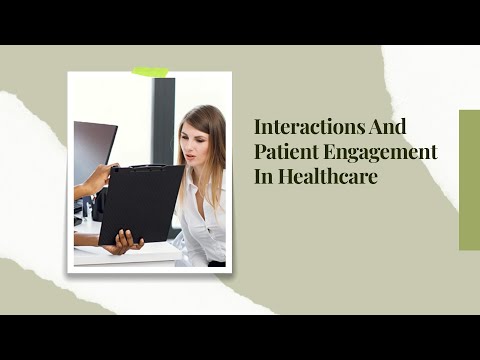 ---
Standard Support Versus Enhanced Support
A study once proved that engaging patients in healthcare on a personal level were a much more effective way of administering assistance. Looking at tens of thousands of patients, all of which were divided into two groups, they could make distinctions.
One group of patients was provided with standard health care. There was no attempt to build a relationship. There was a definitive doctor-patient interaction. The other group received a more enhanced version of this interactive process. As a result of becoming more empathetic and personal, the results showed noticeable changes.
According to the study, there were lower costs, and inpatient admissions were also minimized. ER visits were lower, along with surgeries, especially heart surgeries, which tend to be very common.
The reason that enhanced interactions do not happen more common is that it is an investment in time. Doctors constantly look for just a few extra available minutes as they interact with hundreds of patients daily.
Improving Patient Engagement In Healthcare
It takes a concerted effort to improve patient engagement and interactions. Doctors and nurses need to work together to consider what their options are. They may want to form a care team if it is a large hospital. These groups can work together to create a care plan and establish best practices. All of them should have a way to communicate together, share results, and decide on what options would work the best through a systematic review.
Through this effort to improve patient engagement, hospitals can improve the health services they offer, leading to better outcomes, and a better working atmosphere, in a profession where stress tends to be quite common.
Family engagement is an integral part of medicine, which helps patients and families to take control of their healthcare decision. By engaging family members, caregivers, and related decision making individuals in the process, physicians can become more responsive to patient needs and preferences by improving communications with them about medical problems and providing alternative options when appropriate.
Interactive Patient Engagement
As technology continues to improve, more software development has been done for hospitals and clinics. Many of these programs can improve patient engagement systems. These software programs can improve the healthcare patient experience. These are typically data-driven, yet they represent a bird's eye view of how a patient responds.
It will also note any requests they have had and store all the answers to questions that you may have asked them. There is also a way to educate the patients to see a marked improvement in their recovery. They can offer plans, discharge prescriptions, and prescribe medications.
After they leave the hospital, you can increase patient satisfaction by working directly with them to monitor their progress. There are even ways of providing video contact systems via telehealth that will allow you to communicate with your patients through these networks designed to assist everyone. These software programs will work interactively with the standard patient engagement system.
Patient Engagement Systems
The health system can vary from hospital to hospital, but they all work similarly. Each patient will have accounts set up, allowing you to retain their personal information and continue networking with them. You can provide the necessary information to help them recover if they are in surgery. The records will be accessible with the click of a mouse.
The next step is to allow you to empower your patients by literally partnering with them through these patient portal platforms that are also interactive. Another step involves looking at everything from the perspective of the patient. You can help them based on their questions.
Finally, you can allow them to become part of your digital community. This framework has worked well for hospitals, clinics, and even independent practitioners with multiple clients to manage. The key is to ensure that your social media interactions are consistent and consider each person's medical needs.
Is Patient Engagement Guaranteed?
Despite having such advanced systems for improving patient engagement, there is never a guarantee that this will work as you expect. You may help them with every healthcare option that will assist them, yet it does not consider the patient's decision-making process when they do not listen to recommendations. In some cases, a patient may want to seek outside counsel.
Going outside of this venue of doctors and nurses might be a choice that they would prefer. Perhaps their recovery time was not as expected, or they may be looking for another solution for conditions they may have.
Policy Implications
When it comes to healthcare, effective patient engagement is vital. Healthcare providers can improve patient care quality through personalization, engaging patients, and ensuring they understand their rights and responsibilities. It can be done through patient-staff interactions, such as patient education and engagement policies. By implementing these policies, health care providers can ensure better patient outcomes.
The Five Phases
The patient engagement framework is a patient-centered care model developed by the Institute of Medicine in 2000. The model can improve the quality of care provided to patients by healthcare providers. The five phases of the patient engagement framework are: plan, engage, deliver, evaluate and improve.
Phase 1: The healthcare provider plans how to engage with the patient. They may gather information about the patient's symptoms and preferences or develop a treatment plan based on this information.
Phase 2: They engage with the patient to understand their needs and desires. It can involve talking with them directly or using tools such as questionnaires or surveys.
Phase 3: The healthcare provider delivers the patient's care. It may involve providing medication or performing a procedure.
Phase 4: The healthcare provider evaluates how well their care has been delivered and whether any improvements can be made.
Phase 5: They continue to improve their quality of care by making changes based on feedback from earlier phases.
Alternatives To Modern Medicine
Although engaging in strategies to improve patient engagement and healthcare is helpful, there are additional solutions outside the mainstream healthcare industry. It's good to consider every available option when searching for options that can assist you with a problem. That's why many will combine both strategies. It's good to have a strong relationship with a traditional doctor but seeking outside assistance may also play a role in finding a solution.
What Is BioScan?
BioScan is a technology that can detect specific problems that an individual may have. It uses what is called electrodermal technology that will assess with real-time testing. It is a tool that can assist in looking at the 14 major organs and systems in the human body.
Nutritional testing can also be offered to find the best balance of food that should be part of their diet. It is a combination of modern tools and holistic healing. Using the natural stress technique that BioScan offers will make it easy to bond with your patients as you help them determine what might be wrong.
Although BioScan differs significantly from modern tools typically used in hospitals, it offers alternative preventive care for those seeking other options. Even those that use this technology will try to improve patient engagement in healthcare. It's another way to help find out what is wrong. If you can provide insight that they can use to choose the right solutions, this will assist them in getting better.
In conclusion, the importance of patient engagement in healthcare continues to grow every year. It is a combination of care experience combined with technology. That is why BioScan offers an alternative that may be helpful for many suffering from certain conditions.